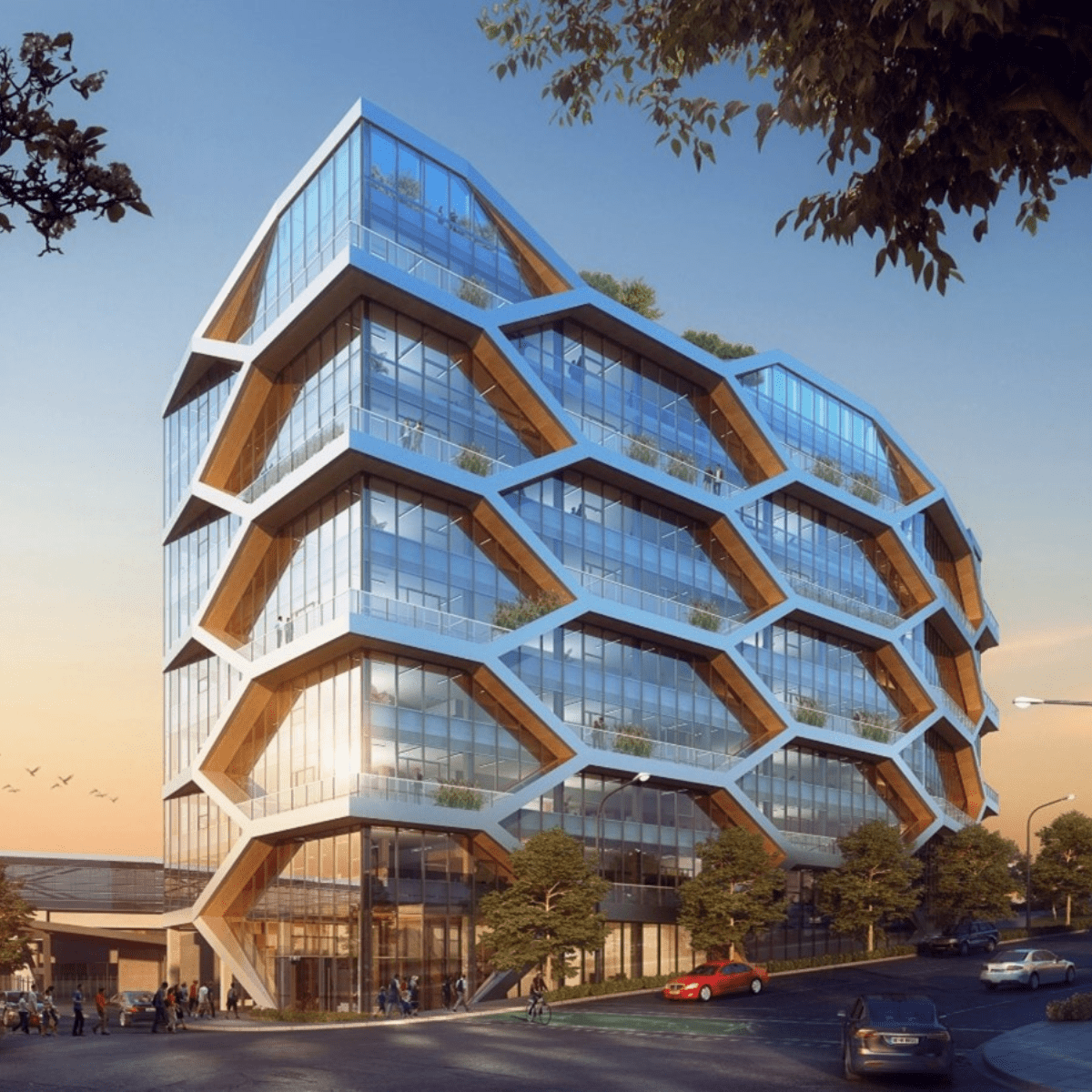 2150 KEITH DRIVE
Vancouver, Canada
Construction Status
Completion in 2024
Partners
EXP
GHL Consultants
Main Contractor
Ventana Construction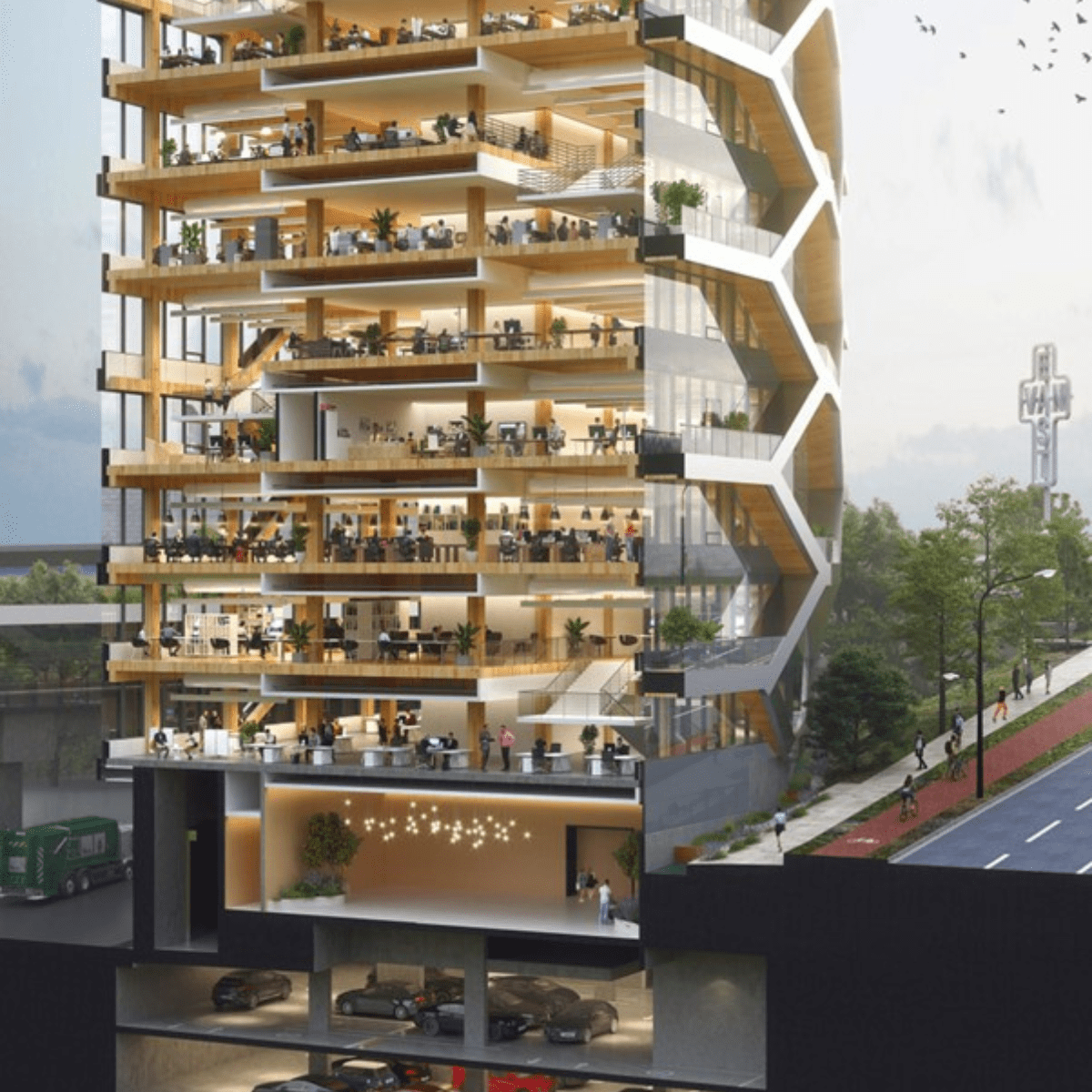 Concept
Leading mass timber engineering firm, Fast + Epp, came to Tectonus with an extreme engineering challenge.
Their customer wanted to build a 10-storey building in Vancouver, a high seismic area, built completely out of timber. This had never been done before.
In collaboration with the DIALOG architectural team, Fast + Epp conceived a perimeter timber braced frame system that provided for a visually striking exterior and eliminated the need for conventional cast-in place concrete cores. The perimeter timber braced frames would be paired with four discrete internal cross laminated timber (CLT) shear walls.
Extreme Engineering Challenge
The initial design using yielding perforated plates whilst new and innovative could not be proven to withstand site specific seismic loads in lab tests.
Turning to Tectonus, Fast+Epp and Dialog developed a new design with Tectonus RSFJs at the base of the timber shear walls and on the end of the timber braces throughout the structure.
Having recently installed Tectonus devices in their Vancouver HQ, Fast+Epp had reviewed the extensive test history of the RSFJ and conducted their own analysis to support their choice.
The Results
The Tectonus-based design for Keith Drive then went through performance-based design with Nonlinear Time-history Analyses followed by two sets of peer review by engineers at Ausenco and RJC. Results showed:
Inter-storey drifts well under 2%
The ductility-related reduction factor of Rd=3.0 was achieved
A fully self-centring behaviour was achieved
Over-strength mechanism of the devices sufficient for MCE.
Construction on the cutting-edge building has commenced with completion expected in 2024 by which time it will be the tallest timber braced frame and CLT shear wall building in North America.