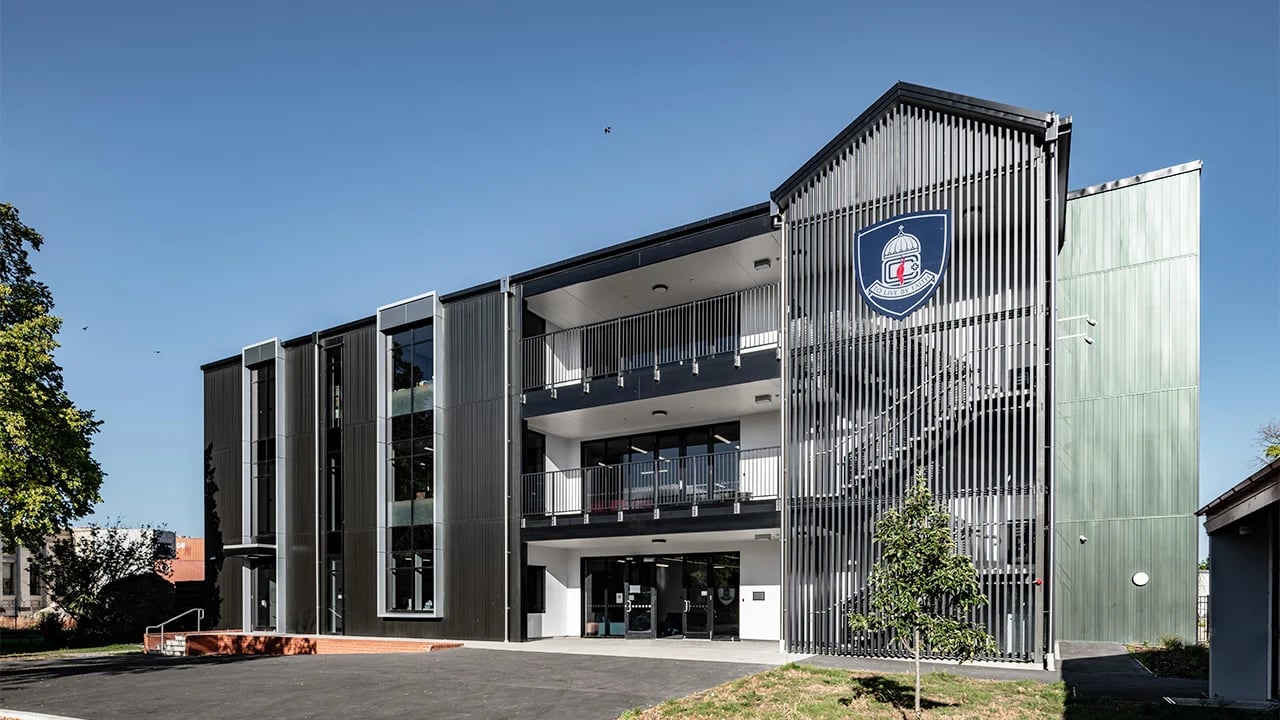 CATHEDRAL COLLEGE
Christchurch, New Zealand
Construction Status
Completed
Structural Engineers
WSP (Opus) NZ
Main Contractor
Hanham & Philip
Seismic Protection of a CLT Shearwall Structure
Rocking CLT Shearwall Design
The new building for Christchurch's Cathedral College is a three-storey classroom and administration block with a 1,500m² gross floor area. The ground floor level includes offices and staff areas, while the upper two levels include classrooms and collaboration spaces. The building is situated in the central area of the city and was specified to have high resilience from the outset.
The building comprises full-height rocking Cross Laminated Timber (CLT) shearwalls with CLT suspended floors, on a shallow concrete foundation.
The client specified a high-resilience system from the beginning of project planning. WSP design engineers utilized their in-house 'Future Ready' approach which follows international best practices for projects to achieve meaningful and sustainable outcomes. Tectonus was proposed as the best suited option that would achieve the specified brief with long-term seismic protection.
Non Linear Static Analysis was used by the WSP design engineers to assess building performance and validate requirements of the Tectonus devices. The devices provided a lightweight seismic protection solution that would easily be installed to the shearwalls.
The use of full-height CLT panels resulted in an accelerated construction timeframe. The primary structure's higher seismic resilience exceeded the New Zealand Building Code requirements. The mass timber construction also realized sustainable benefits through reduced CO2 emissions.
Seismic Performance
The size and performance specifications of the Tectonus devices meant a straightforward and relatively simple build of the multi-storey structure. The client appreciated the building resilience performance.
The lightweight solution and panelized system enabled an efficient construction programme timeframe with additional cost savings. In addition, the primary structure realized higher seismic resilience and exceeded the New Zealand Building Code minimum requirements.