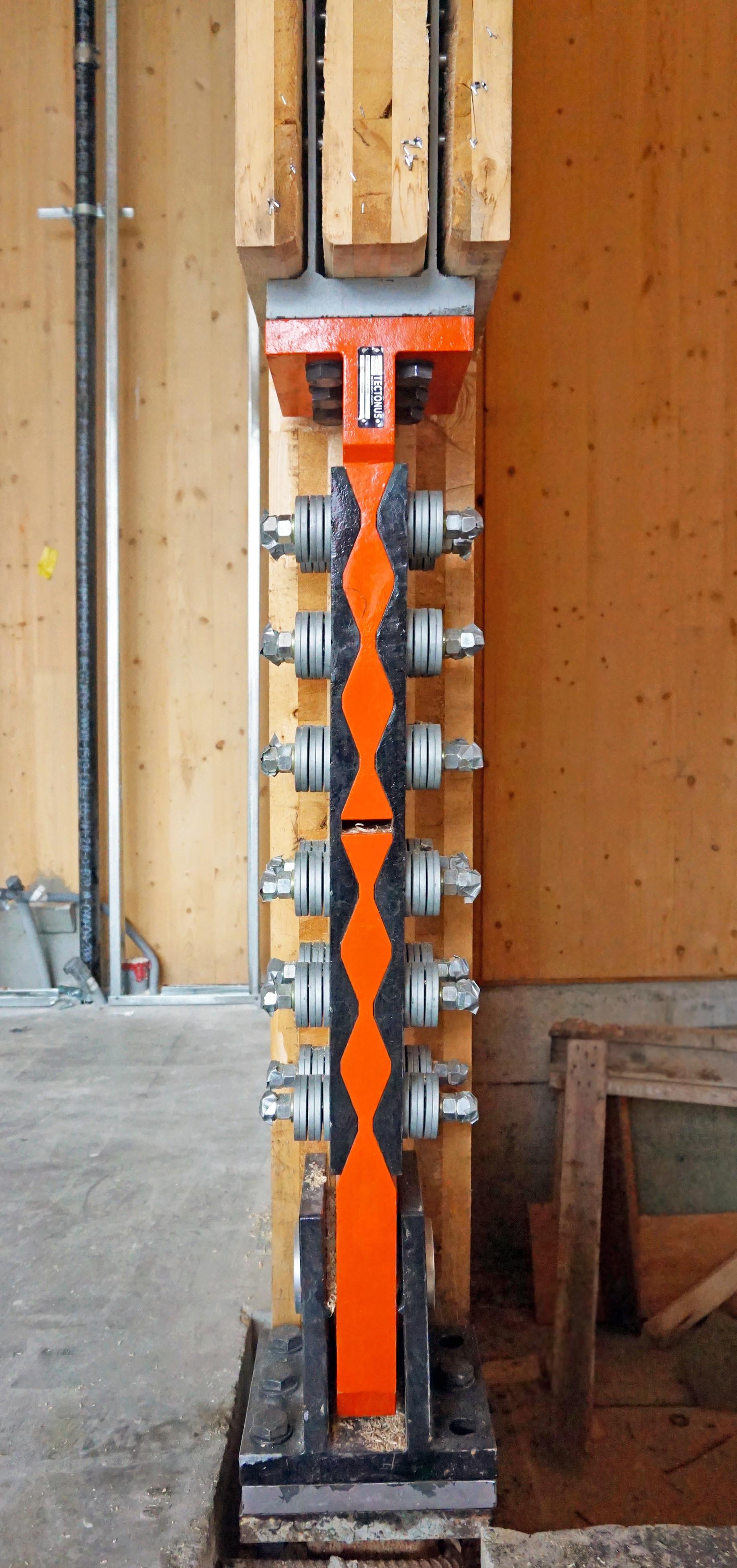 Seamless fit for rocking shearwalls
The new headquarters of the Fast+Epp office have been designed with an emphasis on promoting innovation, future tech and design, and encouraging employee wellness and productivity.

The building combines the latest interior, sustainable design features and seismic technology. The Tectonus devices will be visible in parts of the structure once completed with units in shearwalls and braces.

The Tectonus units fit seamlessly into the profile of the shearwalls.

A knife plate is installed within the transverse layers. Dowels of different sizes can be used.

The out-of-plane rocking is ensured through the use of a swivel bearing at the bottom pin connection.